Top 10 Best Places To Visit In Kerala, India
Your search for best places to visit in Kerala, India is over! There are a wide variety of things to do and see in Kerala. From its natural beauty, to its bustling cities and towns, it's hard not to find something you'll love about this beautiful state. In this blog post we'll take you on a tour of the top 10 places you won't want to miss out on when visiting the'God's Own Country'.
Kumarakom is a village on Vembanad Lake in the Kerala backwaters. It is a popular tourist destination and is known for its houseboat cruises.
Kumarakom is located 16 kilometers from Kottayam and is accessible by road and rail. The nearest airport is Cochin International Airport, which is about 85 kilometers away.
The village of Kumarakom is home to several resorts and hotels that offer a variety of accommodation options. There are also a number of restaurants and cafes in the village that serve both local and international cuisine.
If you are looking for a place to relax and enjoy the beauty of nature, then Kumarakom is the perfect destination for you!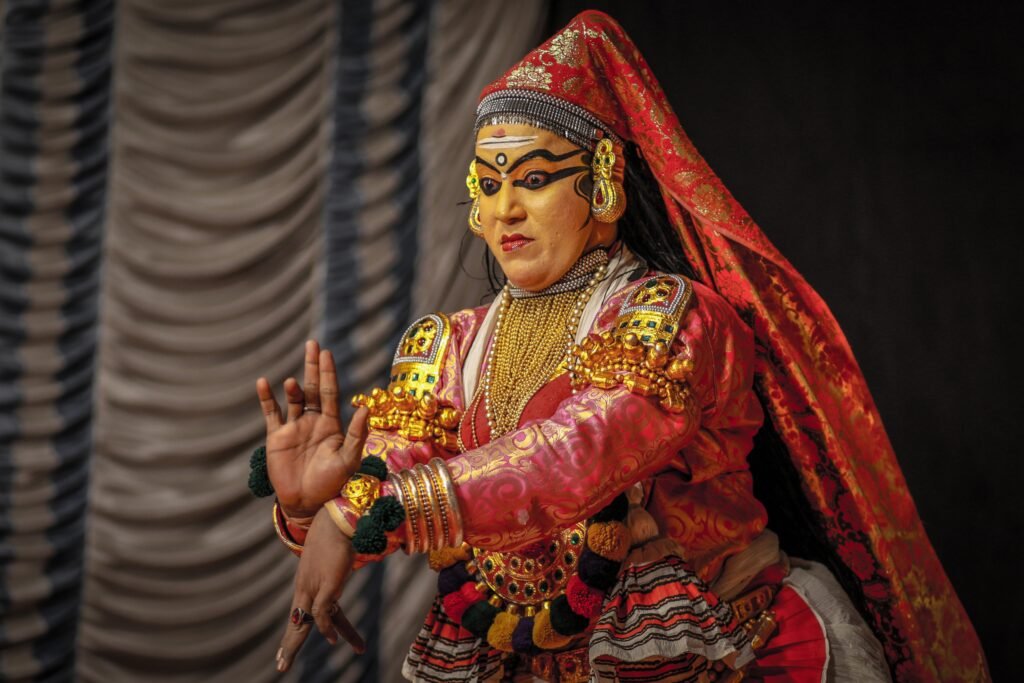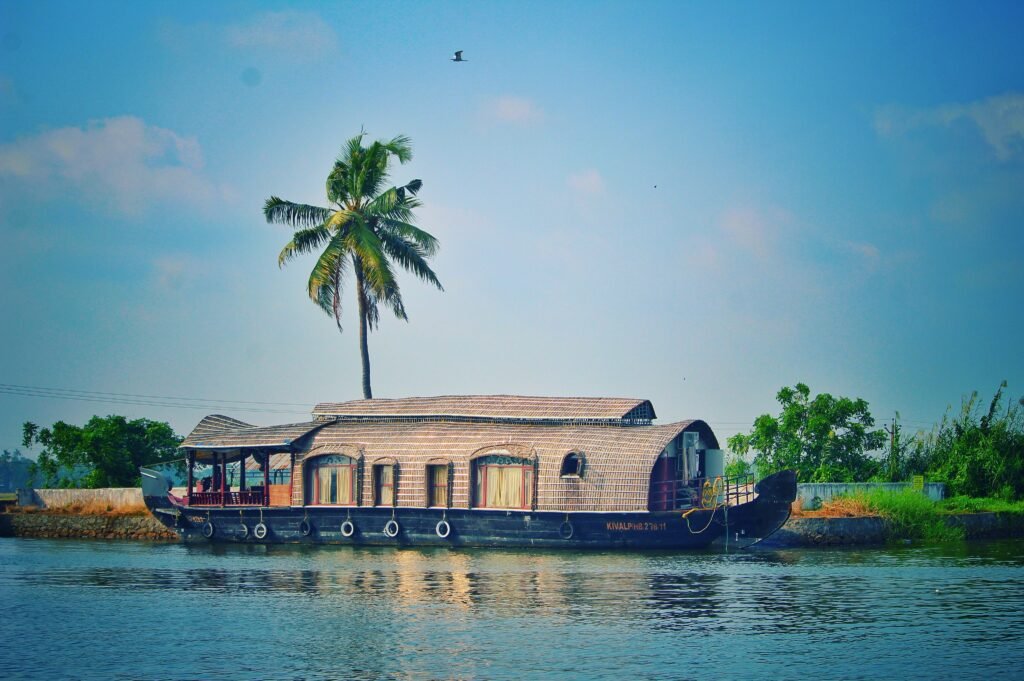 Alappuzha is a beautiful coastal town in Kerala, India. It is known for its beautiful beaches, backwaters, and boat races.
The annual Nehru Trophy Boat Race is held here in August and is a major tourist attraction. Alappuzha is also home to the Kerala Folklore Museum which has a large collection of traditional musical instruments, puppets, and costumes.
If you are looking for a place to relax and enjoy the beauty of nature, Alappuzha is the perfect place for you. There are many resorts and hotels in this town that offer ayurvedic treatments and massage therapies.
Alappuzha is also an excellent place to shop for souvenirs and handicrafts. You can find a wide range of items such as wood carvings, brass statues, and hand-painted tropical shirts.
Varkala is a small town located in the Indian state of Kerala. It is situated on the Arabian Sea coast and is known for its beautiful beaches and natural scenery.
Varkala is also home to a number of historical and religious sites, such as the SreeJanardana Swamy Temple and the Varkala Tunnel.
If you are looking for a place to relax and enjoy some beautiful beaches, then Varkala is the perfect destination for you.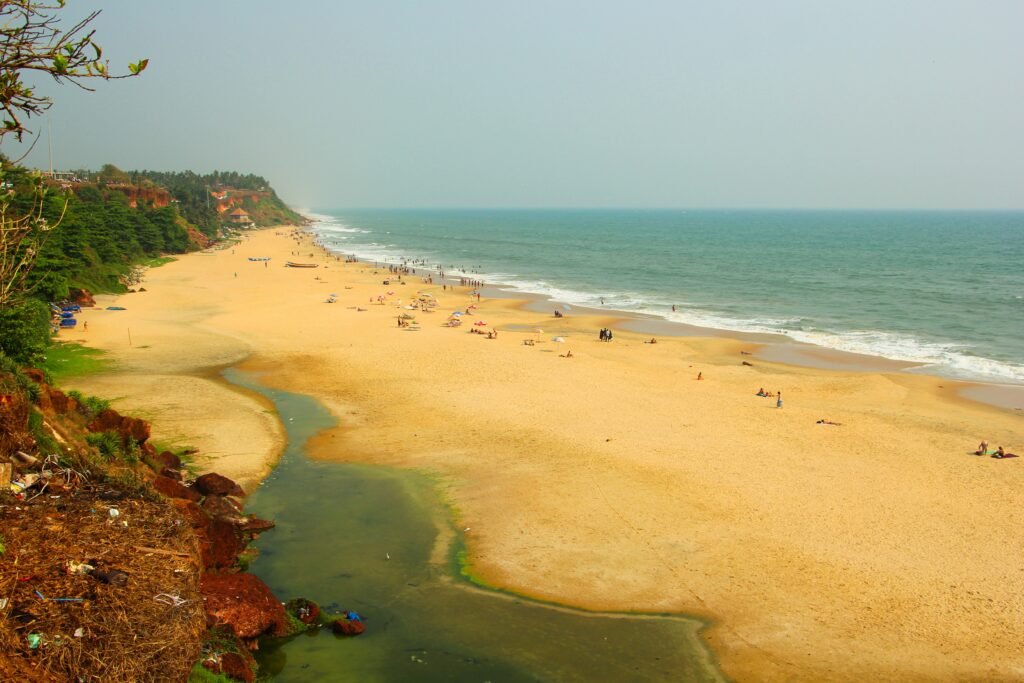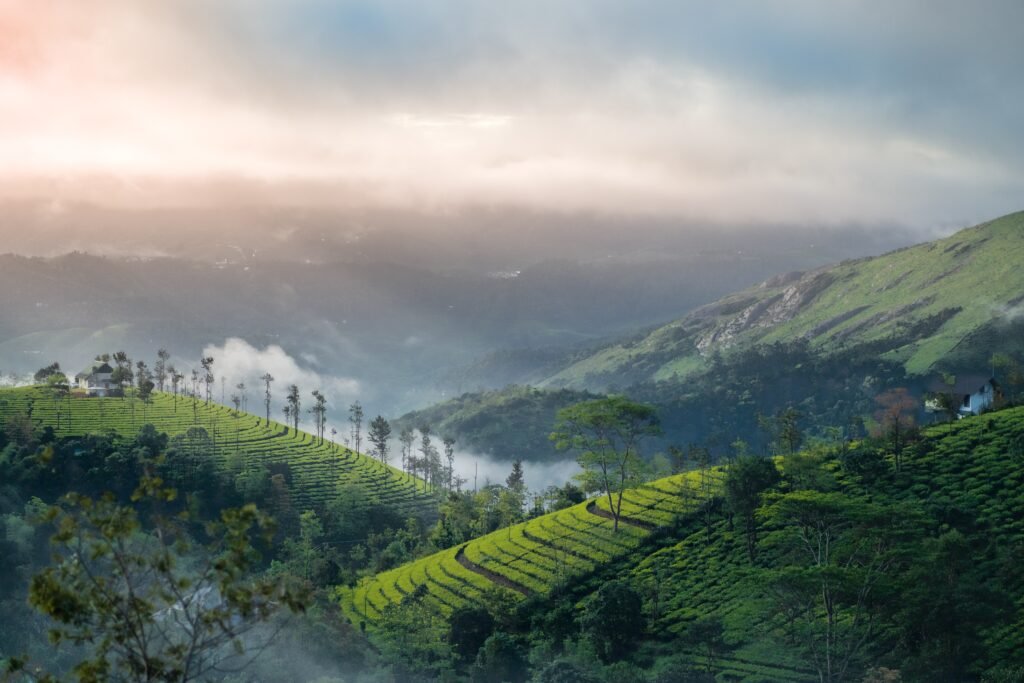 Munnar is a town and hill station located in the Idukki district of Kerala, India. Munnar is situated at around 1,600 meters above sea level, and it is a popular tourist destination due to its scenic beauty.
Munnar is home to many tea plantations, and it is also known for its picturesque landscapes. The town is surrounded by mountains, and it offers stunning views of the valley below.
There are many things to see and do in Munnar. You can visit the Tea Museum to learn about the history of tea production in Munnar. You can also take a walk through the tea plantations, and you can even go on a safari through the Periyar Tiger Reserve.
If you are looking for a place to relax and enjoy the scenic beauty of Kerala, then Munnar is the perfect destination for you.
This 80 feet high waterfall is located on the Chalakudy River. Usually Nicknamed "The Niagara of South India" it is the largest waterfall in Kerala. In the resent years this has also become famous as Bahubali falls because of the most dramatic scenes of the movie Bahubali were shot here.Located 60 km from the Thrissur district of Kerala, Athirapally Falls is a marvellous cascade of frothy waters that makes its way from the Anamudi mountains of the Western Ghats.
One can reach the top of Athirapally falls in about 15 minutes walk. It is blessed with spectacular views of the Sholayar hills and the Western Ghats. The trek down from the top of the waterfalls is about 10-15 minutes trek.The surrounding the waterfalls, therearemany bio diversity hotspot. The river has 85 species of fresh water fish living in it. The forest is habitat of different species like the Indian grey hornbill, Malabar pied and grey hornbill, lion-tailed macaque, Asiatic elephant, tiger, leopard, bison, sambar, etc. Best Time to visit is post monsoon, when the water fall is at its full glory.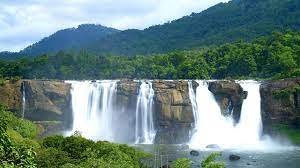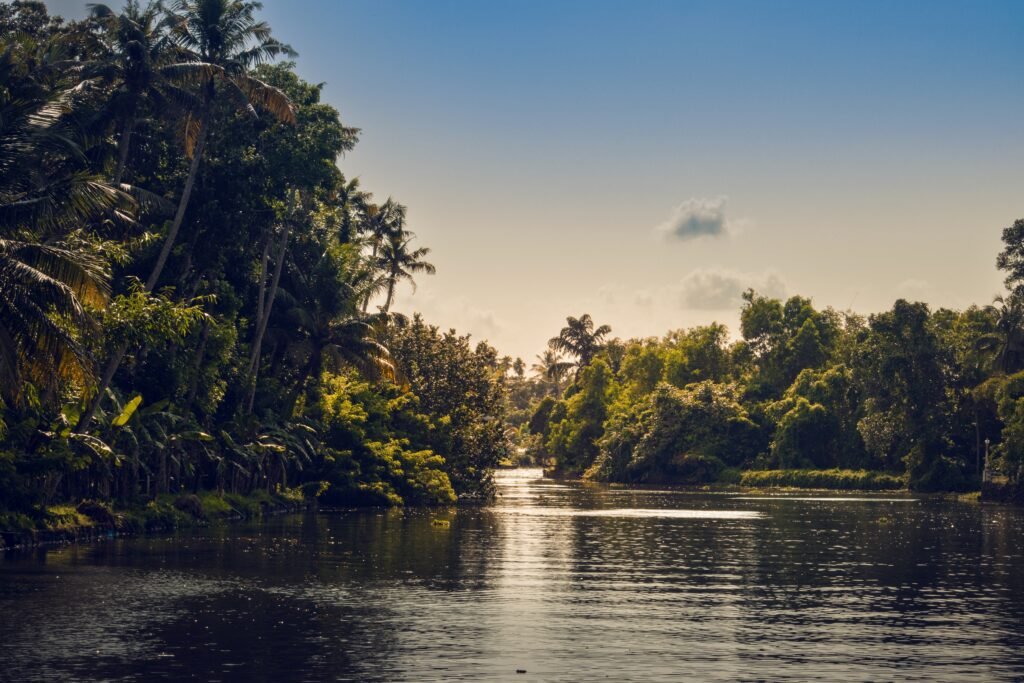 The Kerala backwaters are a chain of brackish lagoons and lakes lying parallel to the Arabian Sea coast of Kerala state in southern India. The network includes five large lakes linked by canals, both man-made and natural, fed by 38 rivers, and extending virtually the entire length of Kerala state. The backwaters were formed by the floods of the Periyar River.
The main attraction of the backwaters is the houseboat or kettuvallam, which are large wooden boats used for carrying goods and passengers. These boats are now mainly used for tourist accommodation. Houseboats come in all shapes and sizes, and can be hired for anything from a day to a week.
Kerala is also home to many other attractions such as the Periyar Wildlife Sanctuary, Fort Kochi, and the beaches of Kovalam and Varkala.
The Wayanad Wildlife Sanctuary is a part of Western ghats, which has one of the largest bio-rich areas in peninsular India.Wayanad offers enormous trekking opportunities and the adventure tourists can go for a trek  through rainforest areas, heritage trails or spice plantations.Known for its elephant population, this range of the Wayanad Wildlife Sanctuary offers sightings of a number of other wild animals too.
Wayanad offers enormous trekking opportunities and the adventure tourists can go for a trek  through rainforest areas, heritage trails or spice plantations.The highest peak in the wildlife sanctuary is Karottimala which has an altitude of 3800 ft above sea level.
October to February ideal for visiting Wayanad wildlife sanctuary. Heavy rainfall takes place between June and August thereby making the place unsuitable for the visit. Located just 16 km away from Cochin city and takes its name from Fort Manuel of Cochin, the first European fort on Indian soil, annexed into the Portuguese East Indies.A small fishing village that became the first European township in India, in Fort Kochi you can feel and breathe history, ever present wherever you look.
It's a serene beach that offers a scenic view and natural beauty to its visitors. With its pristine water and tranquil ambience, it is extremely admired by tourists and local people as well.
The main attraction of this beach is the historic fort, which is the perfect example of the European architecture and the annual Kochi Festival that takes place every year on the white sands of the Fort Kochi Beach.
The best time to visit Kochi will really depend on what you like and what you are looking for.Between October and March you will get the most pleasant temperatures, between 17 and 30 degrees Celsius and little rain, which for most people is the ideal weather.
Kovalam Beach is one of the most popular beaches in Kerala and is situated 16 km from Thiruvananthapuram. The beach is a haven for sun-worshippers and has three sheltered coves, the largest of which is Light House Beach. The southernmost point of the beach is called Hawah Beach.
The beach is home to a number of hotels, restaurants, and resorts. It is also a popular spot for ayurvedic massage and treatments.
If you are looking for a place to relax and enjoy the sun, Kovalam Beach is the perfect spot for you! Periyar National Park & Wildlife Sanctuary, locating in Thekkady. The park is being adorned with a picturesque lake at the heart of the sanctuary which is an artificial 100 years old lake at Thekkady and is basically known for its wild elephants and thickly established Western Ghats forests.
Apart from Elephants, the other animals can be found in the Periyar Sanctuary are, Wild Pigs, Sambar, Gaur, Mouse Deer, Dole or Barking Deer, Indian Wild Dog and Tiger. There are, now estimated counts of 40 tigers in the PeriyarNational Park. The major four species of primates are also found at Periyar – the rare lion-tailed macaque, the Nilgiri Langur, Gee's Golden Langur, Common Langur and Bonnet Macaque. Periyar is also being considered as the habitat of the elusive NilgiriTahr, which can rarely be seen but commends its presence. Sighting of wild life is common in the park.
In PeriyarNational Park  one can find tremendous ways to catch the wilderness of the sanctuary. The availability of Jeep Safari, elephant safari, and most charming boat cruises at Periyar Lake will bring the wildlife experience more rewarding.
For more details on destination, suggestions or feedback connect with us on